Spring is sprung here in the northern hemisphere, and everywhere I look outside, there are signs of growth and creativity.
It's the same everywhere I look inside, too! Especially inside the tetrahedron below, which I used to create all of this month's art. I modified it slightly from last month, by rounding off its sharp edges, and applying some different pattens on its surface.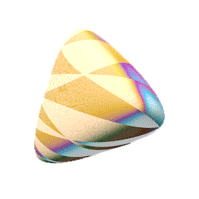 The "stretchy triangle' pattern above yielded the two images just below, when I placed virtual cameras in just the right place. The surfaces inside were shiny and reflected the opposing surfaces to create extra texture and detail.
Then I switched out the triangle pattern with a two others, and found this one-eyed waif, a smiling devil, and a spiritual yogi looking back at me through my cameras.
Because I rounded off the tetrahedrons edges, the patterns I applied seemed to blend and flow better. When I applied the pattern called "Strata," below, I got these wonderful irregular-edged layered shapes. Sometimes they look like clouds, trees, and water, as in the image below called "My Secret Place." I think it's one of my best pieces so far.
Many digital artists try to hide the fact that their art is made digitally. I developed a texture that looks natural and scratched in the distance, but breaks apart in closer places to reveal that it is a digital block of pixels creating the pattern. These next three have that texture and look so surreal to me!

When I render a scene in my 3D program, I usually do three or four different types, which I layer together in Photoshop. One of those types is called Surface Normal. The program assigns a pure color to the smooth inner surface depending on its angle relative to the camera's eye. The result is such a vibrant and soft arrangement of rainbow colors. I recently decided to let these images stand on their own, because their color transitions and soft curves are so beautiful.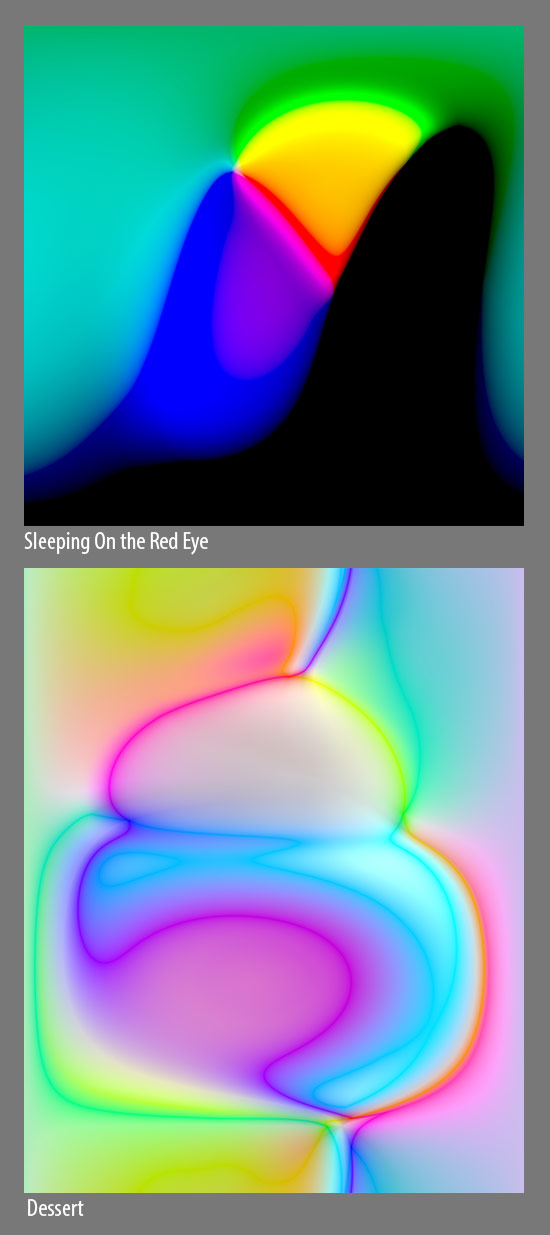 Finally, I want to thank the modern art historian and blogger, Maria Stark for believing in me. I met her on Twitter when she commented on my artwork. She regularly re-tweets my art on her Twitter feed. When I'm feeling disillusioned or insecure about my art, I visit her Twitter page, and there, between giants of modern art like O'Keeffe, Monet, Picasso or Van Gogh, I will find my artwork! It's like walking into an art museum and seeing your own work hung with the Masters. I can't say I deserve it, but that does not diminish my delight! I am thankful that she holds my art in such esteem. Please visit her art blog, starkandart.com.  It's published in both German and English. Below is a sample of her Twitter feed.
Enjoy the Spring, if you have it! Look for beauty where you can find it. I'll be back at the end of April with more art!
-Paul
You can follow me on Twitter, here, and on Instagram, here.
If you would like an art print, send me an email!