I'm a digital artist, who is fascinated by geometric patterns like those found in geodesic domes. I experiment with 3D models of spherical polyhedrons, and use their internal mathematical rhythms to create my artwork.  I twist, pinch, and literally turn these spheres inside out to find and capture unexpected imagery with a variety of cameras. The spheres are made up of facets that share the mathematical patterns, and despite all of my manipulation, those patterns remain, and give the images a sense of order. Sometimes I will replace the sphere's facets with other 3D objects which then inherit the sphere's positioning pattern.
The results of this technique are unpredictable, and I never know in advance what will emerge. So there is a sense of surprise and discovery that keeps me coming back for more. When I find something I think could be interesting, a part of me comes through with the geometry, in the same way that seeing something in a cloud, or recognizing something in a Rorschach test inkblot reveals a part of one's psychology. My technique is like creating a world full of ambiguous shapes, and then wandering about interprepreting them.  Which, when you think about it, is actually the kind of world we live in!
- Paul Petersen studied drawing and painting at UCLA with William Brice, earning a Bachelor of Fine Arts degree. He did post graduate study at the Art Center College of Design. He's had careers as an art director, watercolorist, and medical illustrator. His technical proficiency in computer graphics has put him in a position to explore a new area of abstract geometric image creation he calls "Spherical Art". He began his exploration of this method in 2015.
Artist Interview on The Cent Spotlight Podcast
Click on the image to listen!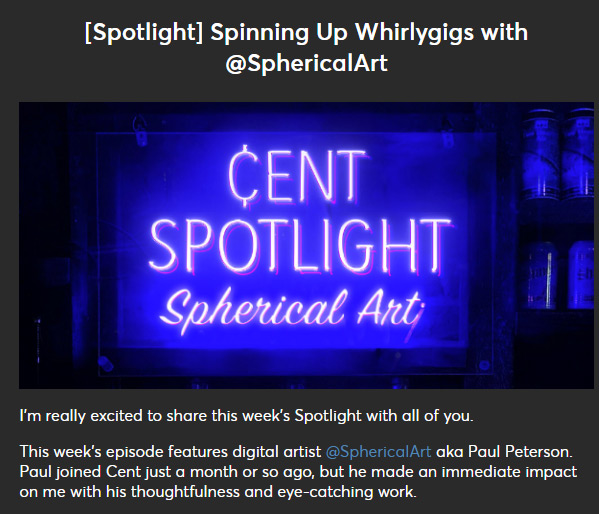 Artist Interview In Boston Voyager's Arts and Culture Guide
Click image to read!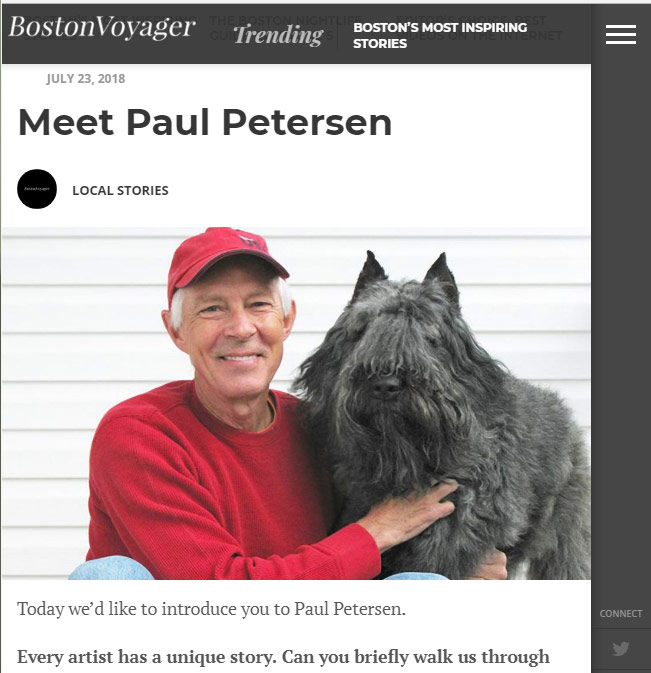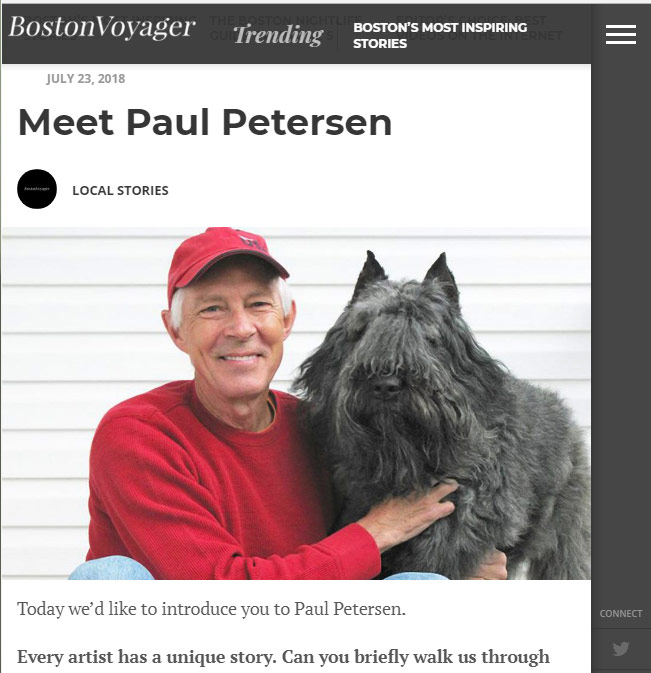 Featured Artist in the March-April Issue of Doorway to Art!
Click on image below to download the PDF issue
[fts_twitter twitter_name=spherical_art tweets_count=6 cover_photo=yes stats_bar=no show_retweets=yes show_replies=yes]